★ Easy to make 2 color mixed whip★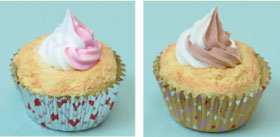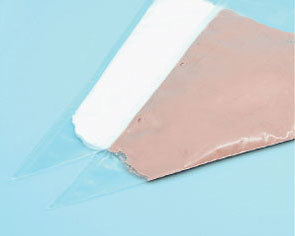 Put each"Grace Whip Type Soft""Grace Whip Type Chocora or Pastel Strawberry" in pastry bags and make them soft with hands.
(Pastry bags sholud not be cut and bags without tips)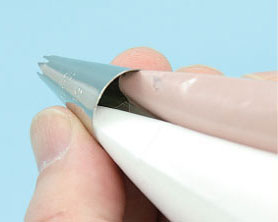 Cut the end of the pastry bags , push the clay to the end, then put those pastry bags into one TIP.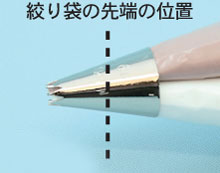 Where to cut the pastry bags?
When you cut too near to the end, you might not make 2 color whip well or you might need more strength.
You should cut the bag to the middle of the tip.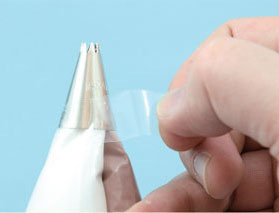 Put a tip to the bags and tape them together.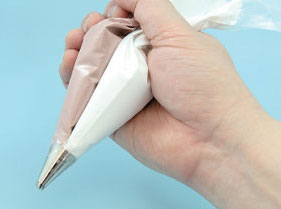 Hold two bags together at handful quantity and squeeze.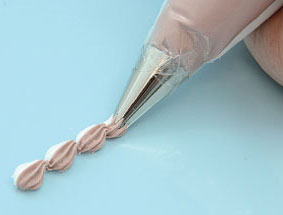 After you checked 2 color whip made well, make whips on your work.