---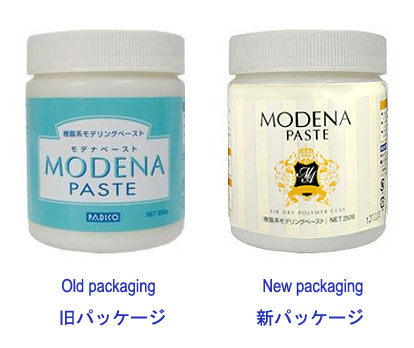 Air dry clay : Modena Paste / 1pc
Material : air dried resin clay
Characteristic : It dries to a brilliant shine, is non-yellowing and flexible. It accepts all paints and varnish and is durable enough to resist water. Non-Toxic.
Coloring : Acrylic or Oil paint
Packing : 250gram
Because it is in the form of PASTE, you can use as "glue" to fix between modena clay. also use this as a base to make texture.

*

This product can be BACK ORDERED
You can buy even though stock is not available (or not enough).
Attention : Usually it takes like 1 weeks until we can get the stock and send to you.