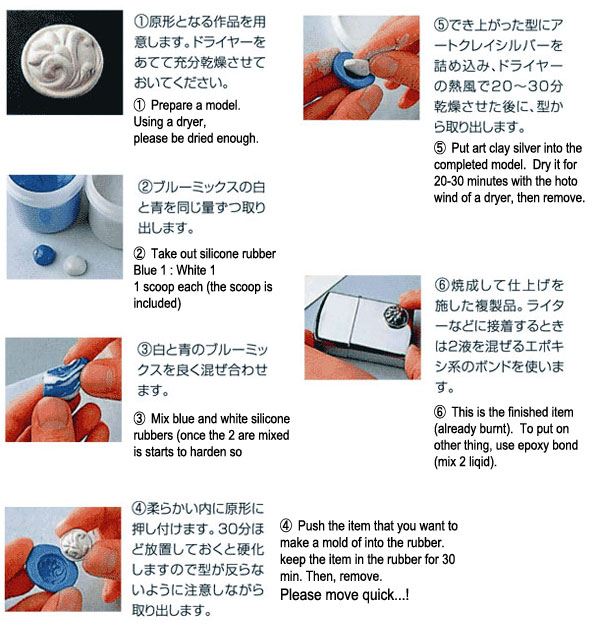 How to use :
Using included scoop, take out silicone rubber Blue and White (1:1)
Wear a pair of plastic hand gloves (included)
Mix blue and white silicone rubbers (once the 2 are mixed is starts to harden so please move quickly (about 5 minutes)
Use whatever you have to roll it flat. The thickness depends on what you want to make a mold of.
Push the item that you want to make a mold of into the rubber.
keep the item in the rubber for 30 min. Then, remove.